What's New for Hyundai in 2019?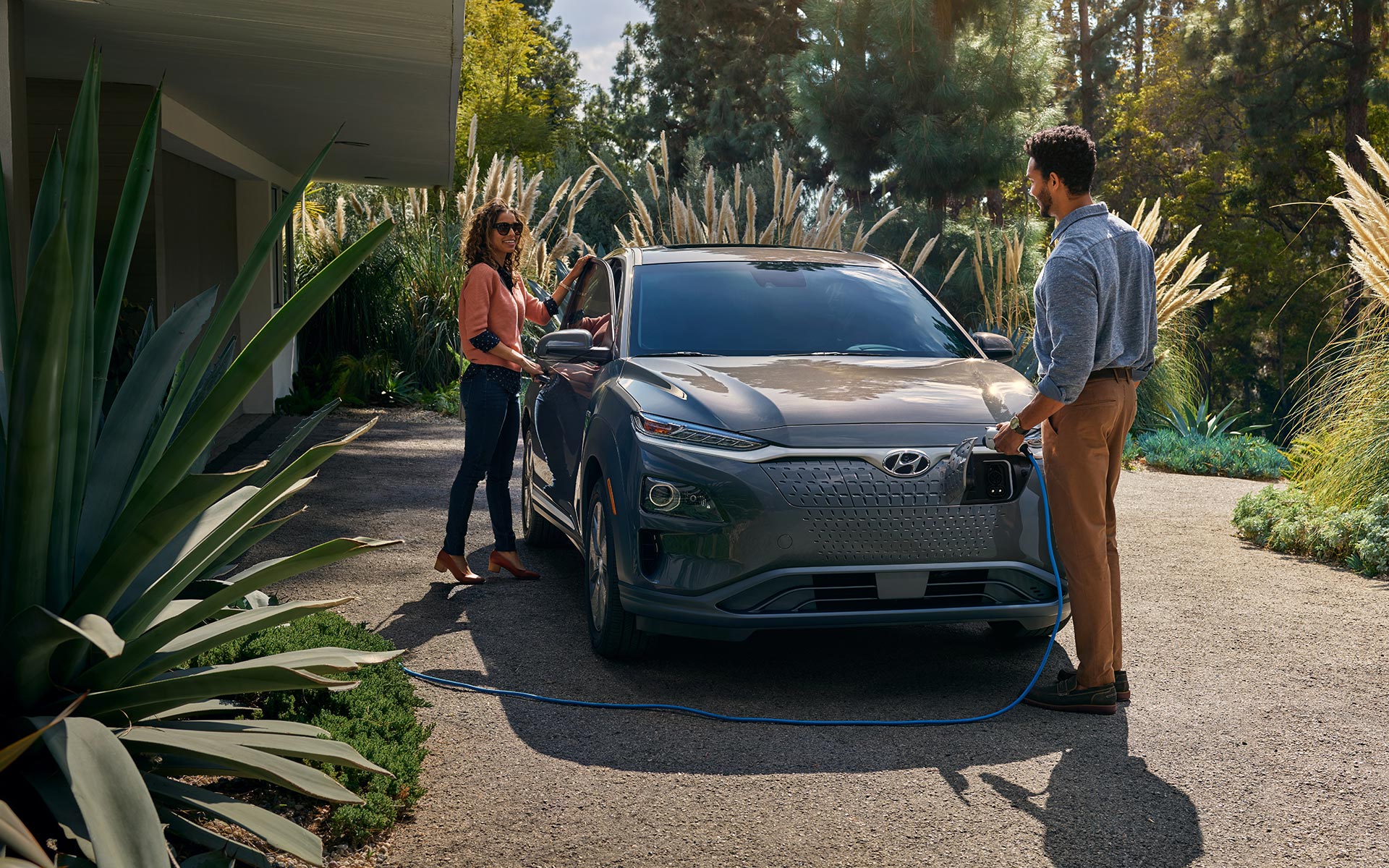 Pictured above are the 2019 Hyundai Kona EV (left) and 2020 Hyundai Palisade (right), both with optional features.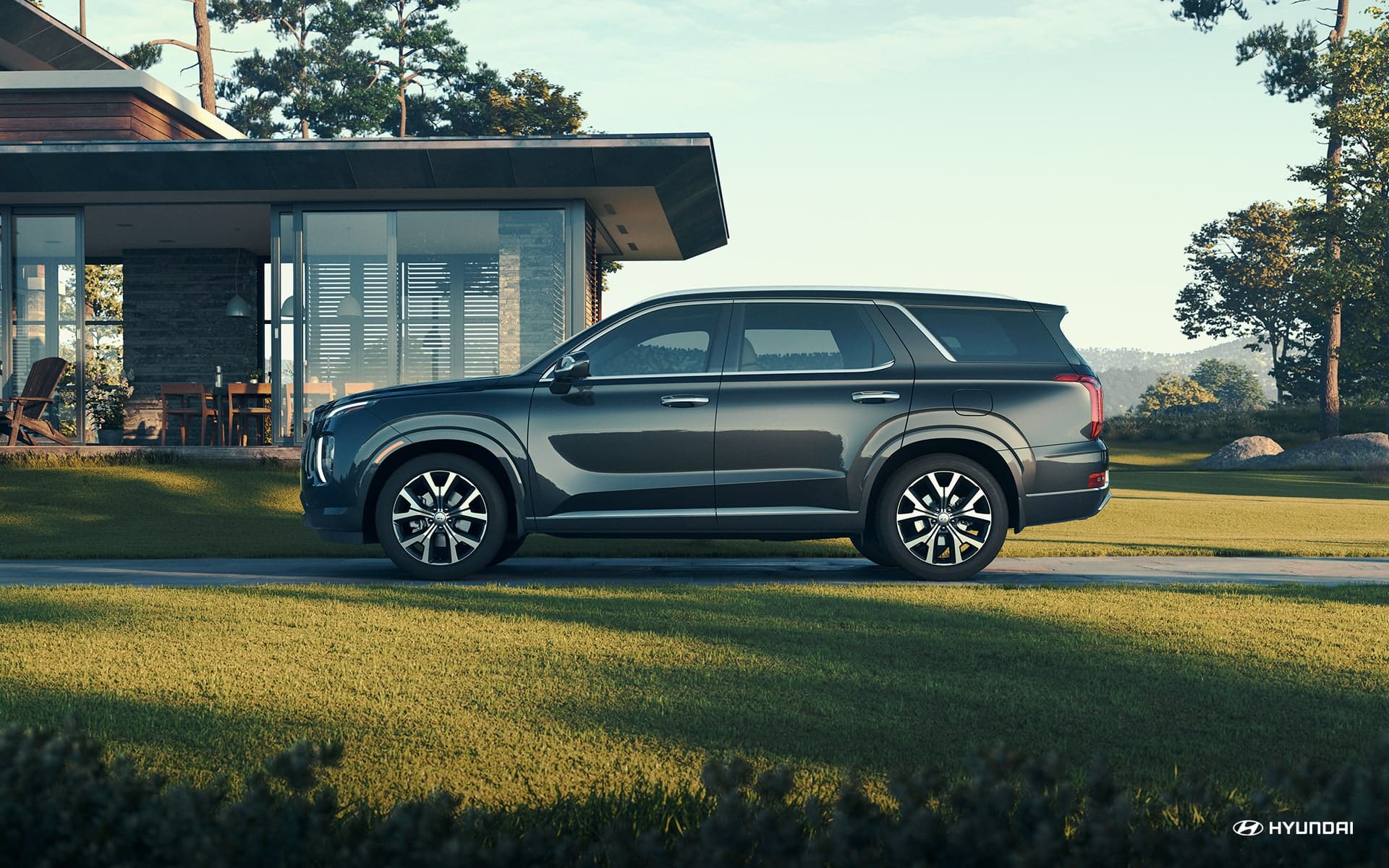 Are you curious to learn about the new vehicles and updates coming from Hyundai in 2019? We don't blame you! The company has already announced some models to be released during the course of the year, with several fan favorites undergoing revisions and name changes. Pohanka Hyundai of Capitol Heights is here to bring you up to speed, so don't hesitate to visit us if you still have some remaining questions!
The Santa Fe Lineup
If you're familiar with the Hyundai Santa Fe, then you might be a bit surprised to learn that this powerful SUV now features new names for its two body styles. The 2019 Hyundai Santa Fe was known as the Santa Fe Sport in previous iterations, but still offers the exceptional versatility of its predecessors. Meanwhile, what was known as the Santa Fe in previous years is now called the Santa Fe XL for 2019. Just as the name implies, this SUV offers substantial power and space for drivers who need a ride that's ready for anything.
The 2019 Kona EV
For the most part, when people think about electric vehicles they generally picture a sedan. The 2019 Hyundai Kona EV is here to change all that! With this highly-advanced set of wheels, you'll be able to enjoy the features and capacity of this beloved subcompact SUV without using a drop of gasoline. The arrival of this electric SUV demonstrates Hyundai's commitment to expanding its selection of eco-friendly vehicles, so more individuals can experience their multitude of benefits. Plus, you'll still have access to exceptional entertainment, safety, and comfort features whenever you're behind the wheel. Currently, Hyundai is predicting that the Kona EV will enter the market in early 2019.
The 2020 Palisade
We've saved the best for last—the all-new 2020 Hyundai Palisade! This upscale SUV is already making waves as it's expected to offer outstanding amenities and futuristic technology to make your daily driving activities truly luxurious. With an anticipated eight-passenger capacity, the Palisade could soon be your family's preferred means of transportation for everything from weekend errands to cross-country road trips. If you're interested in taking this high-end SUV for a test drive, be sure to stay in touch with our staff for updates. Hyundai expects the Palisade to make its debut in the Summer of 2019!
If you've been wondering what's new for Hyundai in 2019, we hope that this brief overview has shed some light on the subject. With new and exciting vehicles on the way, you won't want to miss out! Plus, Pohanka Hyundai of Capitol Heights is here to keep you informed with the latest news.
Sales Hours
240-392-4650
| | |
| --- | --- |
| Monday | 9:00 am - 7:00 pm |
| Tuesday | 9:00 am - 7:00 pm |
| Wednesday | 9:00 am - 7:00 pm |
| Thursday | 9:00 am - 7:00 pm |
| Friday | 9:00 am - 7:00 pm |
| Saturday | 9:00 am - 7:00 pm |
| Sunday | 11:00 am - 5:00 pm |
Testimonials
GOOGLE
6-2-2020
GOOGLE
6-2-2020
GOOGLE
6-1-2020
GOOGLE
6-1-2020
GOOGLE
6-1-2020
GOOGLE
6-1-2020
GOOGLE
5-31-2020
GOOGLE
5-31-2020
GOOGLE
5-30-2020
GOOGLE
5-30-2020
GOOGLE
5-29-2020
GOOGLE
5-27-2020
GOOGLE
5-12-2020
GOOGLE
3-15-2020
GOOGLE
2-27-2020
GOOGLE
2-25-2020
GOOGLE
2-12-2020
GOOGLE
2-10-2020
GOOGLE
2-9-2020
GOOGLE
1-28-2020
GOOGLE
1-24-2020
GOOGLE
1-23-2020
GOOGLE
1-21-2020
GOOGLE
1-18-2020
GOOGLE
1-18-2020
GOOGLE
1-14-2020
GOOGLE
1-14-2020
GOOGLE
1-13-2020
GOOGLE
1-8-2020
GOOGLE
1-7-2020
GOOGLE
1-6-2020
GOOGLE
1-5-2020
GOOGLE
1-5-2020
GOOGLE
12-30-2019
Read More