What are My Lease End Options?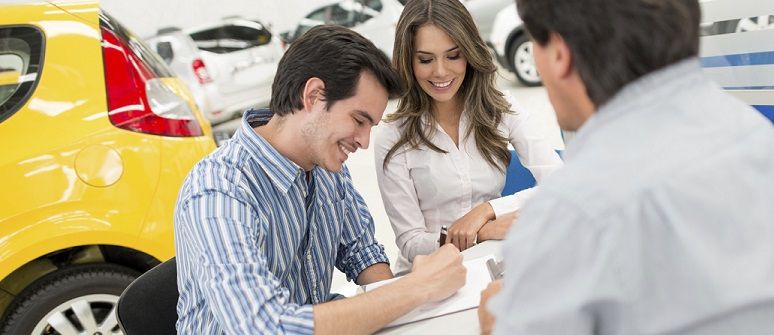 If you've leased a car with us or are considering doing so, you will not only reap the benefits of smaller monthly payments, but you'll also have more flexibility at the end of your contract. At Pohanka Hyundai of Capitol Heights, we strive for our customers' satisfaction by providing plenty of hassle-free options in more ways than one. Read on to learn more!
Lease Again
One of the upsides of this avenue of acquiring a car is that you have more freedom than financing, and in a few different ways. One example is that you won't have to be as committed to one vehicle, which is perfect for those whose lives may change frequently or if they prefer to stay current with the latest models. If you've spotted a new Hyundai on our lot that you'd like to get behind the wheel of, we can start up a new contract for that one. But if you'd like to stay in your current ride for a little while longer, you can start another lease.
Walk Away
One way that our team demonstrates the Pohanka Difference is by providing our customers with the most stress-free experience possible. Our mission is to make car buying as easy as possible for you and for us. Therefore, if you prefer to take a different route once your lease is up, we won't pressure you into staying with us. When you're done with your vehicle, all you need to do is hand in the keys and finish up some paperwork, then you can be on your way.
Buy Your Vehicle
Leasing is often geared toward individuals who don't want to be tethered or bogged down by lengthy contracts. Because of that, being able to switch things up every two to four years is enticing. This route is also beneficial for those who need a quick ride with smaller payments. However, if your financial situation changes or if you've fallen in love with the vehicle you've chosen, we definitely understand if you want to keep it for good! That's why you can purchase it after your lease is up. Furthermore, you will only have to pay for the depreciated value of the car and not the full sticker price. What's not to love?
Are you still wondering "What are my lease end options?" Speak to a team member from Pohanka Hyundai of Capitol Heights by calling us at 240-767-6826. We're here to help!
Sales Hours
240-392-4650
| | |
| --- | --- |
| Monday | 9:00 am - 7:00 pm |
| Tuesday | 9:00 am - 7:00 pm |
| Wednesday | 9:00 am - 7:00 pm |
| Thursday | 9:00 am - 7:00 pm |
| Friday | 9:00 am - 7:00 pm |
| Saturday | 9:00 am - 7:00 pm |
| Sunday | 11:00 am - 5:00 pm |
Testimonials
GOOGLE
6-2-2020
GOOGLE
6-2-2020
GOOGLE
6-1-2020
GOOGLE
6-1-2020
GOOGLE
6-1-2020
GOOGLE
6-1-2020
GOOGLE
5-31-2020
GOOGLE
5-31-2020
GOOGLE
5-30-2020
GOOGLE
5-30-2020
GOOGLE
5-29-2020
GOOGLE
5-27-2020
GOOGLE
5-12-2020
GOOGLE
3-15-2020
GOOGLE
2-27-2020
GOOGLE
2-25-2020
GOOGLE
2-12-2020
GOOGLE
2-10-2020
GOOGLE
2-9-2020
GOOGLE
1-28-2020
GOOGLE
1-24-2020
GOOGLE
1-23-2020
GOOGLE
1-21-2020
GOOGLE
1-18-2020
GOOGLE
1-18-2020
GOOGLE
1-14-2020
GOOGLE
1-14-2020
GOOGLE
1-13-2020
GOOGLE
1-8-2020
GOOGLE
1-7-2020
GOOGLE
1-6-2020
GOOGLE
1-5-2020
GOOGLE
1-5-2020
GOOGLE
12-30-2019
Read More