How Often Should I Rotate My Tires?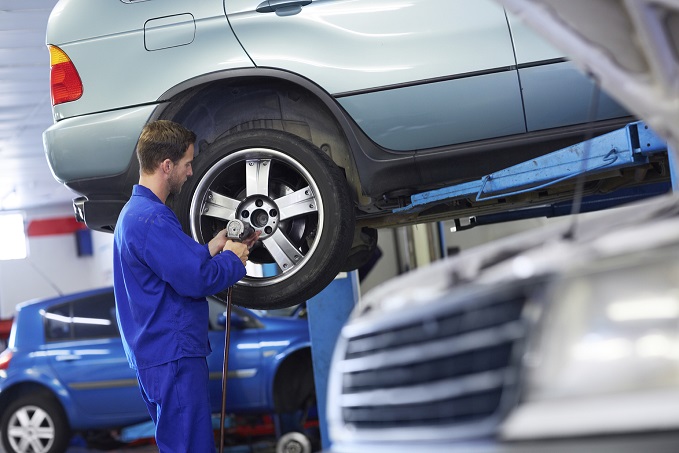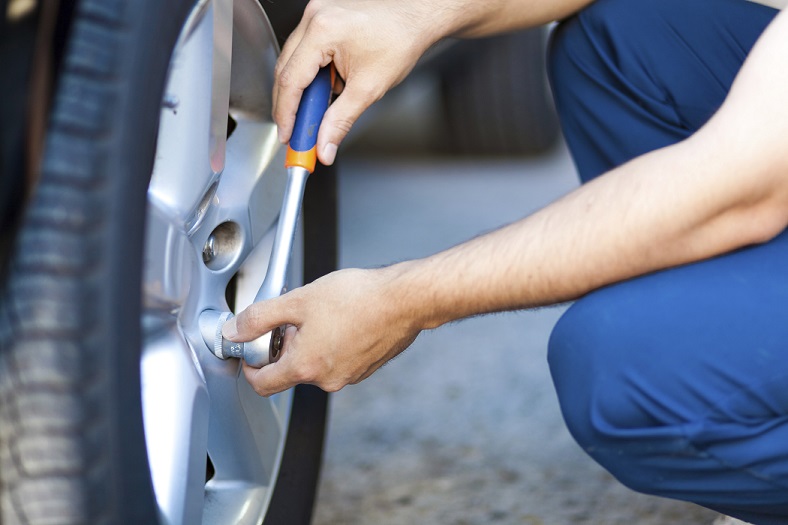 Service Hours
240-392-3672
| | |
| --- | --- |
| Monday | 7:30 am - 6:00 pm |
| Tuesday | 7:30 am - 6:00 pm |
| Wednesday | 7:30 am - 6:00 pm |
| Thursday | 7:30 am - 6:00 pm |
| Friday | 7:30 am - 6:00 pm |
| Saturday | 7:00 am - 3:00 pm |
| Sunday | Closed |
Are you looking for a few tips to help you stay on top of your vehicle's routine maintenance needs? Pohanka Hyundai of Capitol Heights is here to assist! Today, we want to let you know about the timeline of tire rotations, so you know how often this vital service should be performed and what sort of signs to watch for that suggest your tires are getting worn out. Once you're ready, come and see our Service Department.
Signs of Tire Wear
Before you enter your vehicle, you should always perform a quick visual assessment of your ride. When it comes to the tires, you'll want to be on the lookout for several signs of wear and use. First, check that all four components are properly inflated, as over- or under-inflation can result in uneven degradation or an unbalanced drive. Next, you should be sure to inspect the tread depth of each wheel every now and then to ensure that everything is fairly even. A good way to test this is by sticking a penny headfirst into the tread. If Lincoln's head is visible, then it's time to come see us.
Importance of Tire Rotations
If you notice that your front tires seem to wear down faster than the ones in back, don't be alarmed. Since this set endures the forces of turning, braking, and supporting the engine above, it's quite common for the front tires to degrade at a quicker rate. This is why tire rotations are so important! By swapping the ones up front with the two in back, you'll ensure that all four all wearing down as evenly as possible. Furthermore, if you have a vehicle with AWD or 4WD, then accounting for varied use is even more important. If left unchecked for too long, you might have to buy new tires two at a time instead of all four at once, which can be more expensive in the long run.
Tire Rotation Timeline
For maximum performance, we recommend rotating your tires as often as you change your car's oil, or about every three to six months. Not only does this enable you to combine multiple service tasks in one appointment, but it also gives you the best chance of having your tires degrade at the most even rate possible. Furthermore, by giving our experts the chance to examine their condition at regular intervals, we'll be able to assess when you'll be due for a replacement set with greater accuracy. If we happen to notice any irregularities or inconsistencies, we can recommend a course of action before it's too late to fix.
So, how often should I rotate my tires? Here at Pohanka Hyundai of Capitol Heights, we like to tell our valued clients to stop by our service bay every three to six months for this task. If you have any remaining questions, give us a call or submit your inquiry via the Ask a Tech form!
Testimonials
GOOGLE
8-12-2020
GOOGLE
8-11-2020
GOOGLE
8-9-2020
GOOGLE
8-7-2020
GOOGLE
8-7-2020
GOOGLE
8-7-2020
GOOGLE
8-6-2020
GOOGLE
8-4-2020
GOOGLE
8-4-2020
GOOGLE
8-4-2020
GOOGLE
8-3-2020
GOOGLE
8-3-2020
YELP
8-3-2020
GOOGLE
8-3-2020
GOOGLE
8-3-2020
GOOGLE
8-2-2020
GOOGLE
8-2-2020
GOOGLE
8-1-2020
GOOGLE
8-1-2020
YAHOO
7-31-2020
GOOGLE
7-31-2020
GOOGLE
7-31-2020
GOOGLE
7-31-2020
YELP
7-31-2020
YELP
7-31-2020
GOOGLE
7-31-2020
GOOGLE
7-29-2020
GOOGLE
7-29-2020
GOOGLE
7-29-2020
GOOGLE
7-29-2020
GOOGLE
7-29-2020
YELP
7-28-2020
GOOGLE
7-28-2020
GOOGLE
7-28-2020
GOOGLE
7-27-2020
GOOGLE
7-26-2020
GOOGLE
7-26-2020
GOOGLE
7-26-2020
GOOGLE
7-26-2020
GOOGLE
7-25-2020
GOOGLE
7-24-2020
Read More