Cabin Air Filter Replacement Service near Washington, DC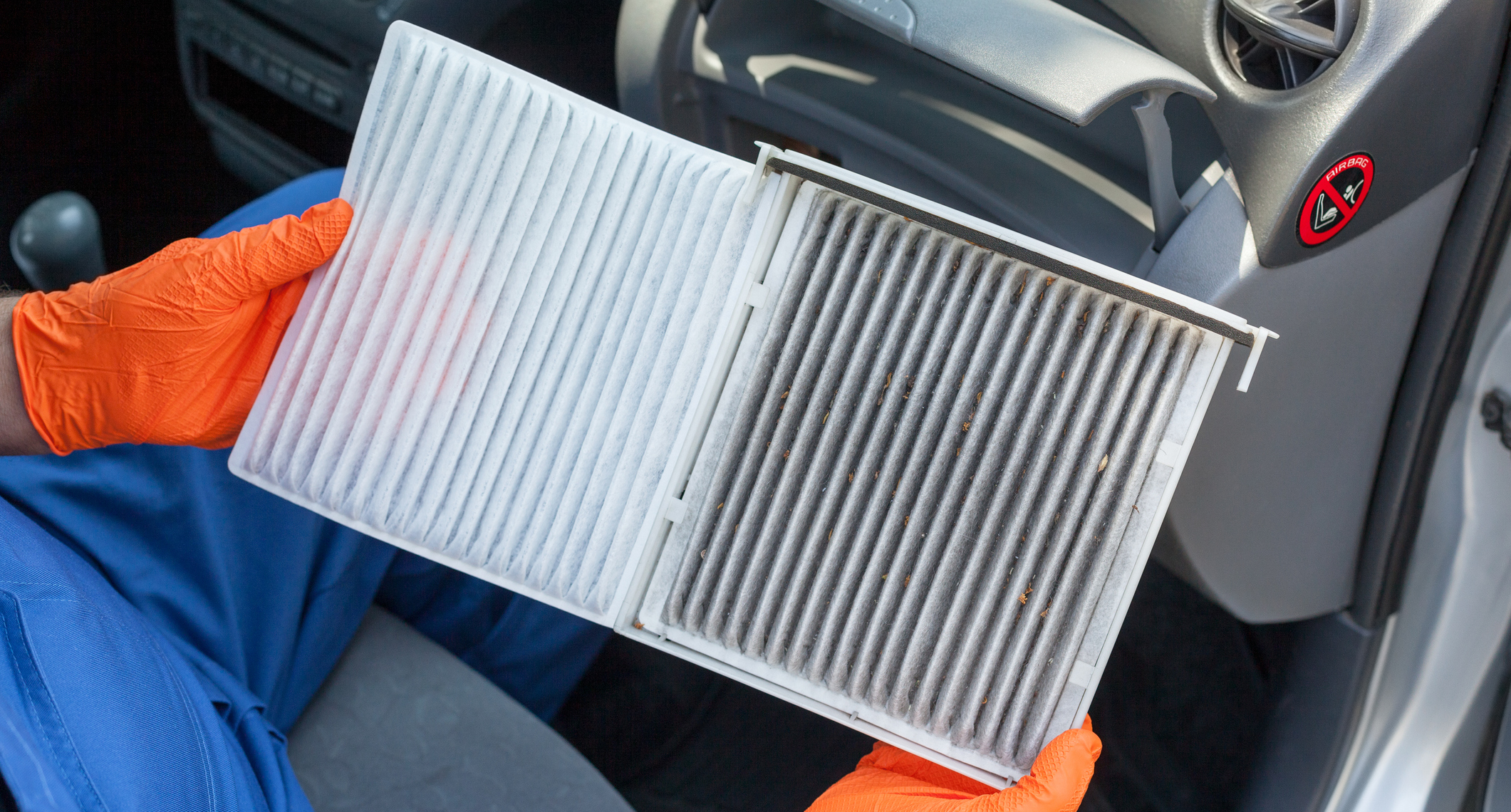 Driving around town with clean air pumping through your vents is something that many of us take for granted. Especially in these unprecedented times, making sure your cabin air filter is operating appropriately is of the utmost importance to keep you and your family members safe. That is why we recommend you use our online tools and bring your vehicle in to Pohanka Hyundai of Capitol Heights at your earliest convenience.
What Is a Cabin Air Filter?
Let's begin by going over the purpose this component serves, so you can better understand why its effectiveness is so crucial. Your cabin air filter essentially acts as a barrier between you and the outside world, constantly removing microscopic debris to make sure you have pristine oxygen at your disposal at all times. There are a few different types of parts to choose from, and your choice boils down to several important aspects. For instance, a particle cabin filter catches dust and dirt that are as small as .03 microns. To give you a better understanding, the average strand of human hair is around 75 microns, so you can have peace of mind your component is catching pollen, mold, and so much more! Or, to take things up a notch, you can opt for an activated carbon filter, which uses charcoal to trap and kill bacteria.
Warning Signs
Now that you know your choices, let's take a look at the red flags that will appear when your filter is nearing the end of its lifespan. It is important to avoid these altogether by paying our Service Department a visit every 15,000 miles, but if you forget, you can use these warning signs as a quick reminder. First, a climate control system with weak airflow signifies that your air filter has completely degraded, and there are hindrances blocking oxygen from smoothly passing through. This will certainly become an issue during summer, because you won't be able to feel your air conditioning working as well as it used to. Another thing to be on the lookout for is a musty smell entering your cabin. This means an abundance of mold has accumulated, which can pose a risk to your health.
Pohanka Benefits
Bringing your vehicle to our Service Department offers a number of different benefits. To start, you can combine your replacement with vehicle cleaning and sanitizing, so your model will be spotless and free of any dangerous microbes. You won't have to subject yourself to the elements either, because we provide service pick-up and delivery right to your residence. All you have to do is give us a call and schedule a time that works for you, then you can place your keys in a safe spot, and we will transport your ride to our service bay. Would you prefer to come to our location for your service needs? We have gone the extra mile by adhering to social distancing and cleaning every aspect of our location on a consistent basis. Your safety is our priority!
Stop by Pohanka Hyundai of Capitol Heights for your cabin air filter replacement service near Alexandria, VA. We have accommodating hours for your utmost convenience.
Pohanka Hyundai of Capitol Heights Online Service Tools
Service Specials
Ask a Tech
Schedule Appointment
Vehicle Recall Request

Service Hours
240-788-4240
| | |
| --- | --- |
| Monday | 7:30 am - 6:00 pm |
| Tuesday | 7:30 am - 6:00 pm |
| Wednesday | 7:30 am - 6:00 pm |
| Thursday | 7:30 am - 6:00 pm |
| Friday | 7:30 am - 6:00 pm |
| Saturday | 7:00 am - 3:00 pm |
| Sunday | Closed |
Testimonials
GOOGLE
7-13-2020
GOOGLE
7-13-2020
GOOGLE
7-12-2020
GOOGLE
7-12-2020
GOOGLE
7-11-2020
GOOGLE
7-11-2020
GOOGLE
7-10-2020
GOOGLE
7-9-2020
GOOGLE
7-8-2020
GOOGLE
7-8-2020
GOOGLE
7-8-2020
GOOGLE
7-7-2020
GOOGLE
7-6-2020
GOOGLE
7-6-2020
YELP
7-5-2020
GOOGLE
7-4-2020
GOOGLE
7-3-2020
GOOGLE
7-2-2020
GOOGLE
7-2-2020
GOOGLE
7-2-2020
GOOGLE
7-2-2020
GOOGLE
7-1-2020
GOOGLE
7-1-2020
GOOGLE
6-30-2020
GOOGLE
6-30-2020
GOOGLE
6-29-2020
YELP
6-28-2020
GOOGLE
6-28-2020
GOOGLE
6-28-2020
GOOGLE
6-28-2020
GOOGLE
6-27-2020
GOOGLE
6-27-2020
GOOGLE
6-27-2020
GOOGLE
6-26-2020
GOOGLE
6-26-2020
GOOGLE
6-26-2020
GOOGLE
6-25-2020
YELP
6-25-2020
GOOGLE
6-25-2020
GOOGLE
6-25-2020
GOOGLE
6-25-2020
GOOGLE
6-25-2020
GOOGLE
6-24-2020
GOOGLE
6-24-2020
GOOGLE
6-23-2020
GOOGLE
6-23-2020
Read More