Air Conditioning Service and Repair near Alexandria, VA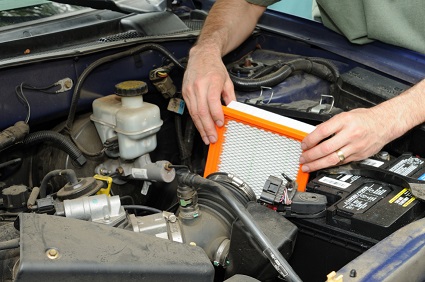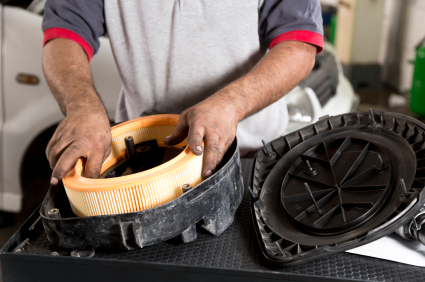 Regardless of how long or short your commute is, there's nothing more frustrating than having to drive anywhere in a stuffy, hot car. Not only can an overheated cabin be uncomfortable, but it can be detrimental to your health as well as your car's well-being. Riding with a broken air conditioner is no way to spend your summer days, so bring your car to Pohanka Hyundai of Capitol Heights and we'll get you fixed up in no time!
What are the Symptoms of a Failing A/C?
There can be a few different reasons why your air conditioning may not work as well as it used to. You might have a faulty component under the hood that may either need repairing or replacing, some of which are leaking refrigerant, a blocked or broken condenser, electrical issues, and poor cooling fans. But let us take care of those troubleshooting factors! Aside from not blowing out cold air, other symptoms of a bad A/C are diminished current, odd noises when turned on, a foul odor emanating from the vents, or if water pools within the cabin after running the air conditioning.
See Us Now!
If any of these descriptors have rung a bell, don't hesitate to get your car into our service bay at Pohanka Hyundai of Capitol Heights. Our certified mechanics know the ins and outs of vehicles and are eager to help you so you can be on your way. You can come in at your own convenience, or you can schedule an appointment to ensure a secure timeslot. While you wait, help yourself to gourmet coffee or ice cream on us! We strive for the most pleasant dealer experience, but don't take our word for it, just see our glowing reviews.
Online Resources
Since you've found yourself on our website, feel free to browse around for some helpful tools to make your experience with Pohanka Hyundai even more spectacular. First off, let us direct you to our Service tab to check out our money-saving coupons that will keep even more cash in your wallet on top of our competitively-priced services. If you have any questions, feel free to send them our way with our Ask a Tech form, which is also located in that same tab.
For air conditioning service and repair near Alexandria, VA, count on Pohanka Hyundai of Capitol Heights to get the job done. Speak to a service member at 240-788-4240!
Service Hours
240-392-3672
| | |
| --- | --- |
| Monday | 7:30 am - 6:00 pm |
| Tuesday | 7:30 am - 6:00 pm |
| Wednesday | 7:30 am - 6:00 pm |
| Thursday | 7:30 am - 6:00 pm |
| Friday | 7:30 am - 6:00 pm |
| Saturday | 7:00 am - 3:00 pm |
| Sunday | Closed |
Testimonials
GOOGLE
8-6-2020
GOOGLE
8-4-2020
GOOGLE
8-4-2020
GOOGLE
8-4-2020
GOOGLE
8-3-2020
GOOGLE
8-3-2020
YELP
8-3-2020
GOOGLE
8-3-2020
GOOGLE
8-3-2020
GOOGLE
8-2-2020
GOOGLE
8-2-2020
GOOGLE
8-1-2020
GOOGLE
8-1-2020
YAHOO
7-31-2020
YAHOO
7-31-2020
GOOGLE
7-31-2020
GOOGLE
7-31-2020
GOOGLE
7-31-2020
YELP
7-31-2020
YELP
7-31-2020
GOOGLE
7-31-2020
GOOGLE
7-29-2020
GOOGLE
7-29-2020
GOOGLE
7-29-2020
GOOGLE
7-29-2020
GOOGLE
7-29-2020
YAHOO
7-28-2020
YELP
7-28-2020
GOOGLE
7-28-2020
GOOGLE
7-28-2020
GOOGLE
7-27-2020
GOOGLE
7-26-2020
GOOGLE
7-26-2020
GOOGLE
7-26-2020
GOOGLE
7-26-2020
GOOGLE
7-25-2020
GOOGLE
7-24-2020
GOOGLE
7-24-2020
GOOGLE
7-24-2020
GOOGLE
7-24-2020
GOOGLE
7-23-2020
GOOGLE
7-22-2020
Read More