2016 Hyundai Tucson Lease Near Upper Marlboro, MD
Drive More For Less When You Lease The 2016 Hyundai Tucson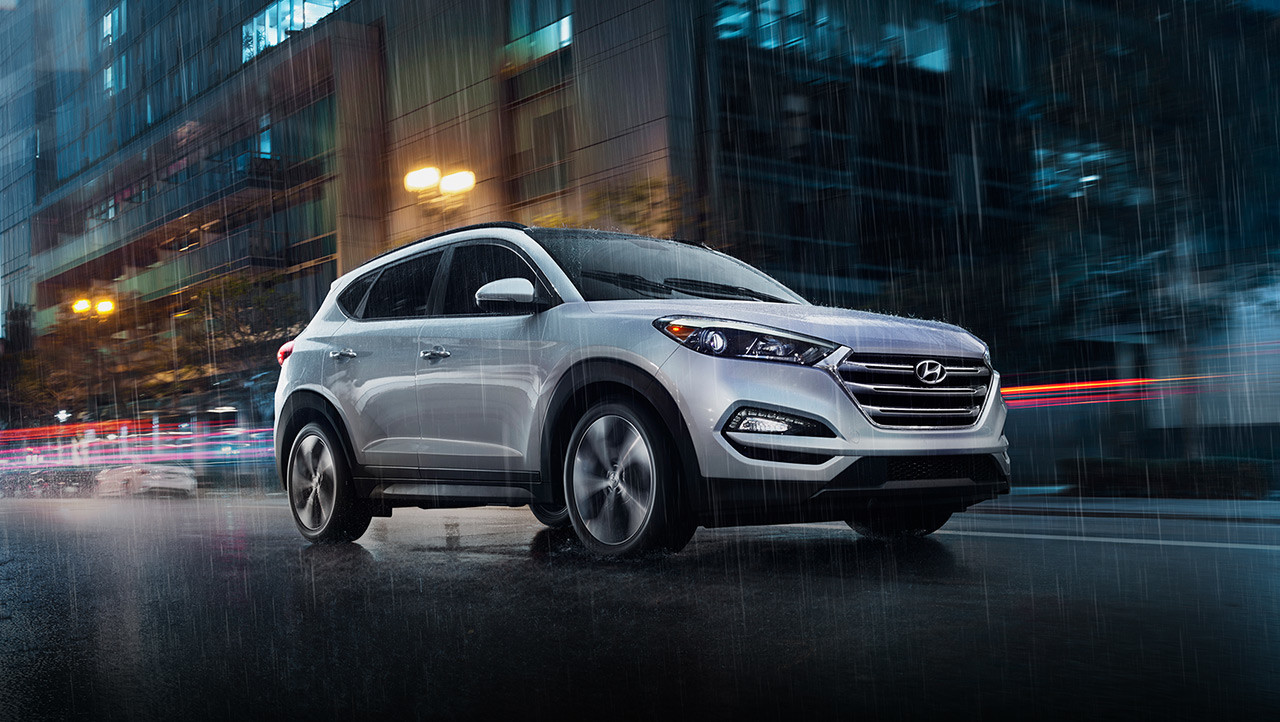 What better way to enjoy an all-new vehicle than with a 2016 Hyundai Tucson lease near Upper Marlboro, MD. This redesigned crossover utility vehicle, or CUV, would make a great addition to any household, and there's no better way to get more for less than with a 2016 Tucson lease at Pohanka Hyundai of Capitol Heights. Not only will you get to drive this all-new CUV during its best years, but you'll also be saving money by doing so.
Getting behind the wheel of a new vehicle is always a thrilling experience, but there are some aspects of leasing that you may not be aware of. When you decide to lease a vehicle, you are essentially renting it for a predetermined amount of time that you agreed upon with the dealer. Most leases are around three to five years, but some can go even longer. Also, you never own the vehicle. Unlike financing, where you pay off the vehicle for a certain amount of time and then it is yours, leasing means that you turn it back in when the term is up.
A great advantage of a 2016 Hyundai Tucson lease near Upper Marlboro, MD, is that you are driving the vehicle during its prime. You will get to reap the benefits of driving the CUV right off the lot with a low amount of miles and enjoy hassle-free driving. In addition to driving it when it's brand-new, you'll also pay less while doing so. Lease payments are almost always lower than if you were to purchase because you are only paying off the depreciation value of the 2016 Tucson. When you are financing to buy, you're paying the full cost, and that means higher loan payments. You can get one step closer towards leasing a 2016 Hyundai Tucson right now by filling out our 30-second pre-approval application.
Leasing a 2016 Hyundai Tucson is also a great idea if you only want to drive the vehicle for a short time. As mentioned before, many leases only last three to five years, and once the lease is up, you turn the vehicle back in. At the end of your lease, you are given some additional options for what you want to do. If you've grown quite fond of the 2016 Tucson, you can lease it again, work towards financing and purchasing it, or simply walk away. After five years of leasing, a newer version of the Hyundai Tucson might be out, and you'll then be able to lease the latest and greatest model.
Pohanka Hyundai of Capitol Heights' Finance Department is here to answer any questions you might have about a 2016 Hyundai Tucson lease near Upper Marlboro, MD. Learn about our flexible terms and competitive rates that will get you behind the wheel of a 2016 Hyundai Tucson today!