2016 Hyundai Sonata Hybrid Lease Near Fort Washington, MD
Lease the Innovative Sonata Hybrid at Pohanka Hyundai of Capitol Heights!

What happens when the all-new Hyundai Sonata Hybrid has caught your eye and you want to make it your own, but you and your wallet aren't ready to purchase it outright? Pohanka Hyundai of Capitol Heights has the perfect solution, offering a 2016 Hyundai Sonata Hybrid lease near Fort Washington, MD.
Leasing a vehicle like the all-new Sonata Hybrid at Pohanka Hyundai of Capitol Heights allows you to get the most vehicle for your money, with the convenience of budget-friendly low monthly payments and the excitement of an innovative Hybrid car. You'll pay the depreciated value of the car while you're driving it instead of the overall cost, and our Finance Department will work with you to find the perfect lease for your needs.
Once your lease term is up, you have a few options. You can turn in the keys to your Sonata Hybrid and walk away, lease the latest Sonata Hybrid model or different Hyundai vehicle if your needs have changed, or buy out the lease term of your Hybrid for a reduced price. No matter which option you choose for your 2016 Hyundai Sonata Hybrid lease near Fort Washington, MD, you'll receive outstanding service and care at Pohanka Hyundai of Capitol Heights.
It's easy to see why leasing a vehicle like the 2016 Sonata Hybrid is so appealing. Its sleek exterior is both stylish and aerodynamic, featuring a unique front end with specially-designed headlight graphics, front fascia, and hood profile. Along with a low-slung rear bumper and 16-inch alloy wheels with drag-reducing spokes, the Sonata Hybrid boasts a trim 0.24 drag coefficient—the best in its segment—and an impressive 44 MPG highway1.
On the inside, the Sonata Hybrid is roomy, comfortable, and sophisticated. Since the lithium polymer electric battery is hidden away underneath the trunk floor, you and your passengers will enjoy more interior volume in the Sonata Hybrid than any other Hybrid in its class. The 2016 Hyundai Sonata Hybrid is also available with ventilated front seats, a panoramic sunroof, and a 400-watt Infinity® Premium Audio System, so you'll ride in luxury comfort on both quick errands and long road trips.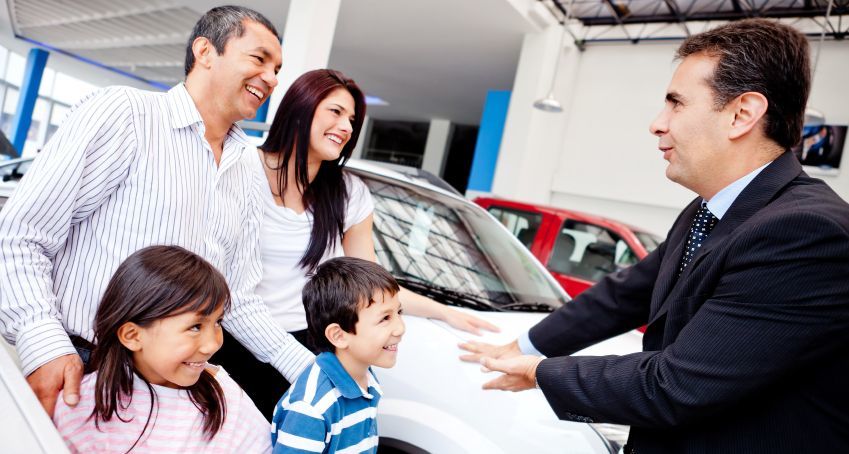 The Hyundai Sonata Hybrid is also class-leading in terms of safety technology. The 2016 model comes standard with LED Daytime Running Lights to ensure your vehicle is always visible and a Rearview Backup Camera to assist you when your vehicle is in reverse. For coverage from all angles, the Sonata Hybrid can also be equipped with Lane Departure Warning2, Smart Cruise Control3, and Forward Collision Warning4.
For more information on a 2016 Hyundai Sonata Hybrid lease near Fort Washington, MD, visit Pohanka Hyundai of Capitol Heights at 1770 Ritchie Station Court in Capitol Heights, MD. Our dealership is open seven days a week and our dedicated team is ready to help you get behind the wheel of the innovative Hybrid vehicle you deserve, so visit us today and drive home in your very own Sonata Hybrid!
1 HMA internal estimate.
2 Lane Departure Warning will not work under all circumstances. It functions when it is able to detect painted lane markings. It cannot function if the lane markings cannot be seen clearly, if the lines are faded, or during dusk without headlights on, with snow, rain, sleet, dust, leaves or standing water on road, sudden changes in brightness such as shadows, tunnel exits/entrances, low sunlight angle causing reflections, multiple lane markings or criss-crossed lines, tar crack sealer and cracked or broken road surfaces. It also may not function on very rough roads, when walls, curbs or concrete barriers are close by, or if following another car too closely. Since it "sees" the lane markings using a camera in the upper windshield area, it is imperative this area be clear and free of blockage such as stickers, dirt, snow, tinting material, markings and labels. Avoid putting objects on the dashboard that may reflect light or images onto the system camera area.
3 Smart Cruise Control with stop/start capability is not a collision avoidance or warning device. Smart Cruise Control is for highway use only and should not be used in poor weather, heavy or varying traffic, or on winding or slippery roads. Driver remains responsible to slow or stop the vehicle to avoid a collision.
4 The Forward Collision Warning System is intended to be a supplement to safe driving practices. The system is not designed to detect certain stationary objects such as trees or poles, and may not detect all vehicles under certain conditions. The system does not provide a braking function. The driver is responsible for being attentive and maintaining control of the vehicle, and should not wait for the system's alerts before braking as there may not be sufficient time to brake safely.