2016 Hyundai Sonata for Sale or Lease in Capitol Heights, MD
Buy or Lease the 2016 Sonata Today!
When it's time to drive home in a new midsize sedan, there's no denying that the 2016 Hyundai Sonata is an excellent choice. With a powerful and fuel-efficient engine and a long list of features, it is no wonder that it caught your eye. And here at Pohanka Hyundai of Capitol Heights, we know that our customers have different needs, so we are offering the 2016 Hyundai for sale or lease in Capitol Heights, MD, so it can fit in with everyone's lifestyle.
The standard engine under the hood of the 2016 Hyundai Sonata is the 2.4L 4-cylinder engine that produces 185 horsepower and 178 lbs.-ft. of torque. This engine will also give you an impressive fuel rating of 25/38 city/hwy MPG1. To feel even more power when driving down I-495, you can select the 4-cylinder Twin-scroll Turbo engine, which will amp up your Sonata with 245 horsepower and 260 lbs.-ft. of torque.
When you open the door, you'll be impressed by the comfort and convenience features found inside the 2016 Sonata. You can enjoy an available tilt-and-slide sunroof, heated front and rear seats, a leather-wrapped steering wheel and shift knob with audio, Bluetooth® and cruise controls on your steering wheel, dual zone climate control, and more. You will also have the convenience of available keyless entry and the Bluetooth® hands-free phone system. Music lovers will enjoy the presence of SiriusXM® Satellite radio, especially when played through the 9-speaker Infinity® Premium Sound System. And for those who crave the latest technology, the standard 7-inch touchscreen, or available 8-inch touchscreen, can show you navigation, as well as the view from the rearview camera, helping you back out of the parking lot at Safeway.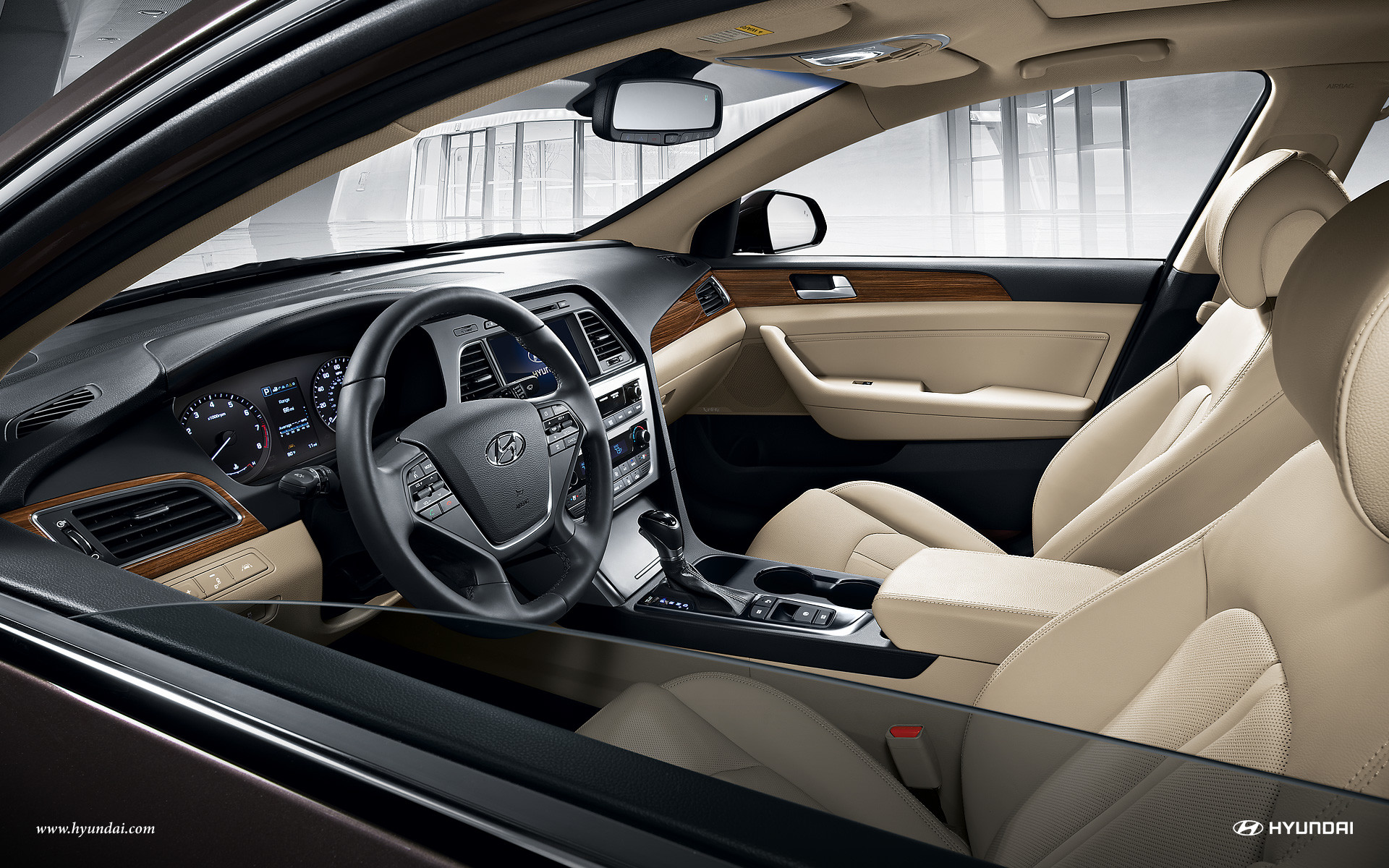 We at Pohanka Hyundai of Capitol Heights are offering the 2016 Hyundai Sonata for sale or lease in Capitol Heights, MD, because we know that purchasing outright isn't for everyone, and some of our customers prefer to lease. You may not be sure which one makes the most sense to you, as there are pros and cons to both scenarios.
If you want to drive your 2016 Hyundai Sonata for a long time, buying is the better option. You will also own your Sonata once your car loan is paid off, and you won't have to worry about monthly payments. You also won't have to consider any mileage restriction when you buy, so you can take multiple road trips to Chesapeake Beach. However, when you buy it can be difficult to determine your vehicles worth once you decide to sell or trade it in, and you'll have to come up with a sizeable down payment – a feat not all of our customers can do.
If you're interested in having a lower monthly payment each month, then consider leasing. This payment is lower because you didn't buy the Sonata at purchase price, so you only need to pay off the depreciation value. You'll also be able to afford a vehicle you may not have been able to purchase outright when you decide to lease – meaning you'll be driving a new car every 2-3 years with the latest features. However, there is typically a set limit to the amount of miles you can put on your Sonata when you decide to lease, and you won't be able to make any alterations or add any Hyundai accessories to your Sonata.
And since you'll essentially be renting the 2016 Sonata from Pohanka Hyundai of Capitol Heights, you will either need to get a new car once the lease is up, with new payments, or take out another loan to buy the Sonata at a depreciated price.
No matter which category you fall under, you'll be able to buy or lease the 2016 Hyundai Sonata in Capitol Heights, MD, from Pohanka Hyundai of Capitol Heights. To schedule a test drive, give us a call at 855-454-4145.
1 EPA estimates. Your actual mileage may vary with options, driving conditions, driving habits and vehicle's condition.